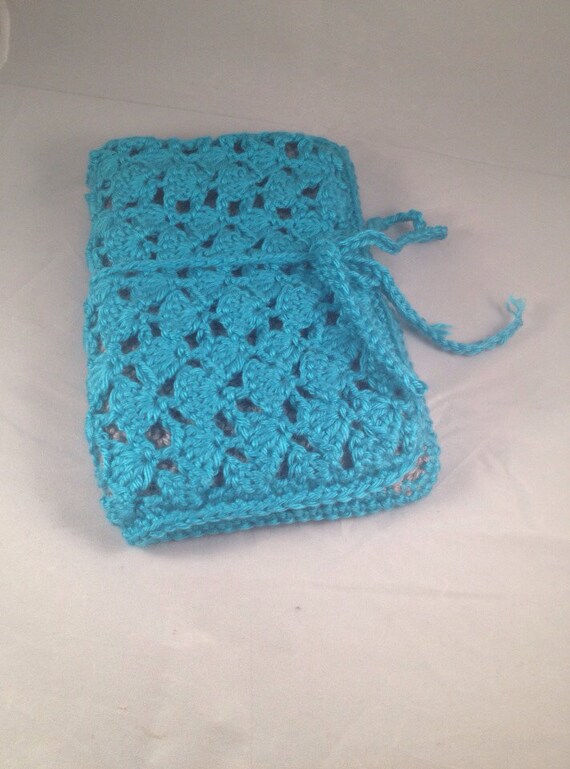 I've decided to start doing items of the month for the remainder of the year. This month's item of the month is a relatively new item to the shop, Lace Crochet Kindle/Nook cases.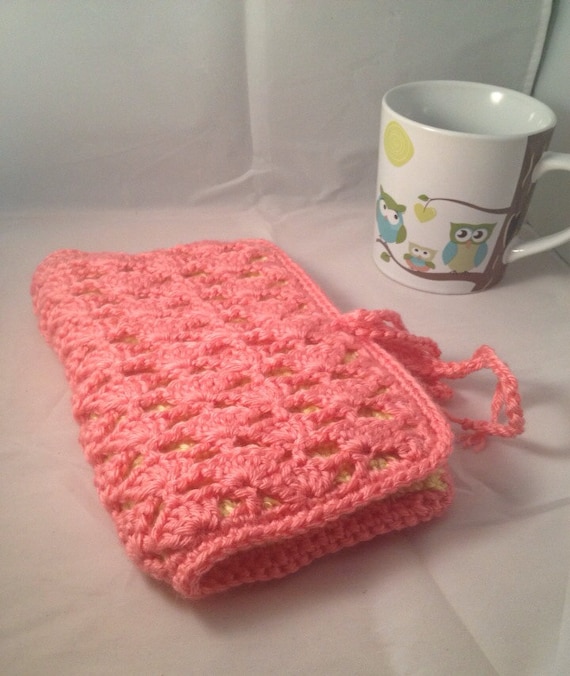 I resisted the electronic reader movement initially, but when I finished my Master's Degree in 2010 my parents bought me a kindle as my graduation present. My mom knew I had been considering it, but felt like hey real books are better. Her argument was I would finally have more room in my suitcase when I came to visit if I didn't have to pack so many books to read with me. Here we are four years later and I'm still in love with it. So many of my nerdy friends have switched to electronic books for travel purposes and one of the first things people asked me about making was cases for them. I've been really into lace lately, so I chose a pattern that featured lace in it for this case. Don't worry I'll have a more simplistic version in the near future.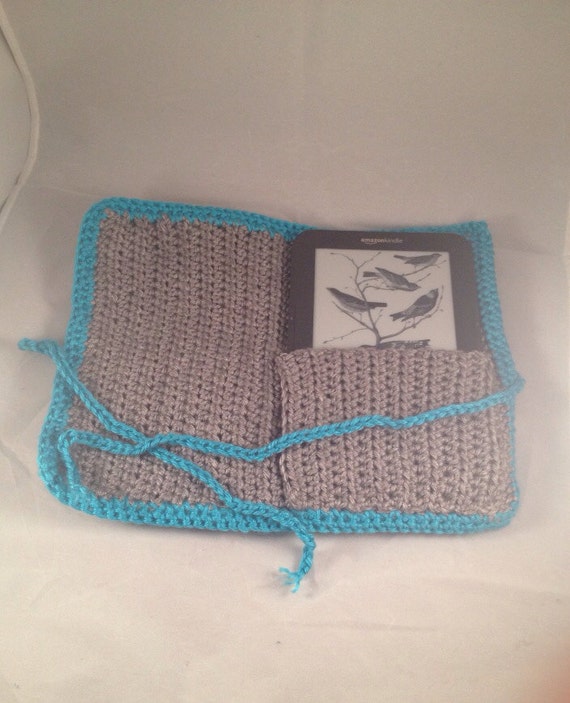 Here are the details on the case:
Let your e-reader stand out from the crowd with this hand crocheted case that includes a detailed lace covering. Each case features two layers that allows you to not only mix colors, but it also gives your reader some extra stability. You will choose two colors for your case, the first being the inside layer and the second your lace overlay color. It is crocheted with a soft 100% acrylic yarn and comes in a variety of options. The inside features a pocket to keep your reader snug and you shut it with the included tie for extra security.

The case will fit a standard e-reader measuring 6.5 inches tall by 5 inches wide.
Cases normally retail for $25, but you can get it this month for $22.50 (a 10% savings).
If you crochet and you're interested in the pattern, you can find it here: Lace Crochet E-Reader pattern